FAST
SCALABLE
FLEXIBLE
RELIABLE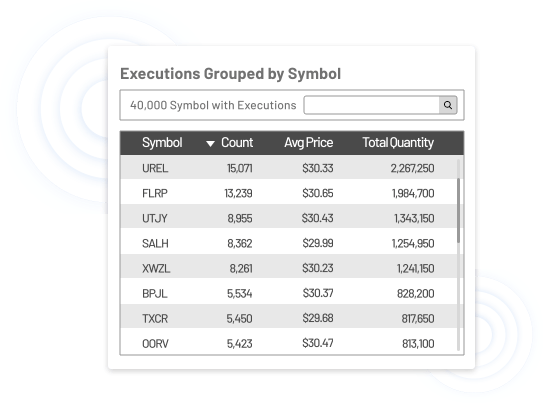 Massive real-time aggregation
Real-time sorting on aggregate column
The derived calculation for volume-weighted Avg Px
No visible lag when searching for sorting, filtering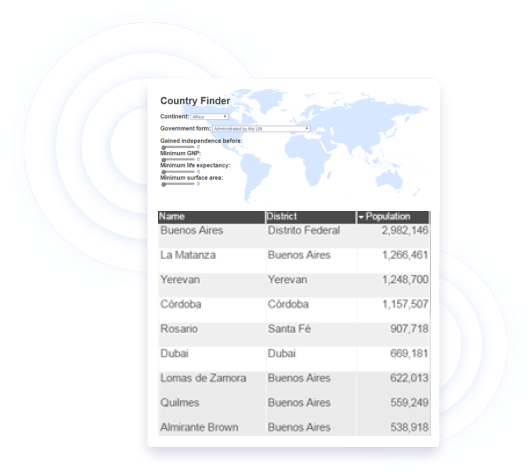 Customize to Your Needs
AMI can truly become any tool you need it to be with its highly customizable interface, enhanced data modeling, and the ability to adapt to changing data types and workflow modifications.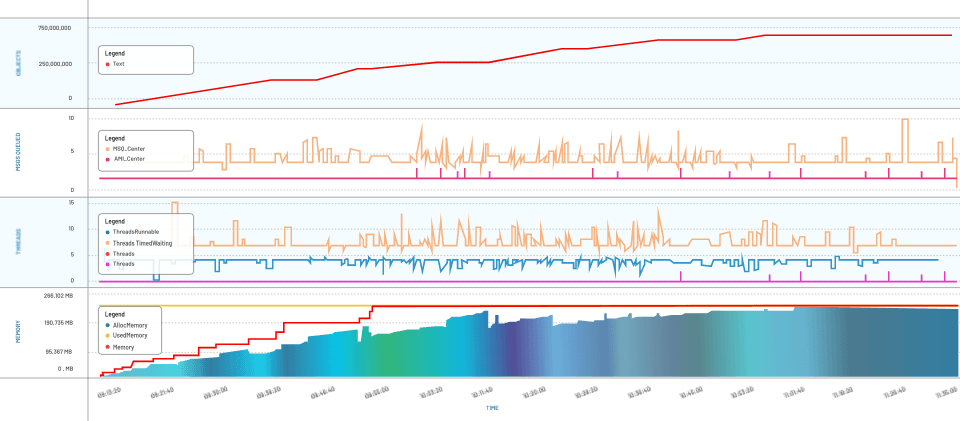 Key features
RAPID SETUP

AMI is browser based and ready to use in minutes; no desktop installation required

COMPATIBILITY

Integration with external applications

ALERTING

Be notified of exceptions as they occur with customizable real-time alerts

MULTI-MONITOR SUPPORT

Expand your desktop environment for comprehensive analysis

CLOUD PUBLISHING

Build and share dashboards with instantaneous cloud publishing

AUDIT TRAILS

Walk the audit trail across your entire organization

ERROR HANDLING

Warnings and error catching with the debugger tool

SECURITY

All components sit on a single server within your four walls, under your control
Connect vs. collect
Unlike other tools, AMI utilizes your existing data infrastructure.
It cleanses and blends data as retrieved without the need for tedious data preparation, additional cubes, ETL, or data warehouses. While other tools fail to adapt to changing data types, AMI handles data and workflow modifications on the fly.
Build your ideal data analysis environment
When it comes to analytics platforms, one size does not fit all. That's why our developer tools go beyond "drag and drop" templates to let you control every visualization, query, relationship, and across all of your dashboards.